Tujunga Channel Letters
If you're looking for a versatile sign type that can carry your brand and message effectively, channel letters are the way to go. They are very popular across all kinds of businesses and organizations because they can accommodate any brand and style.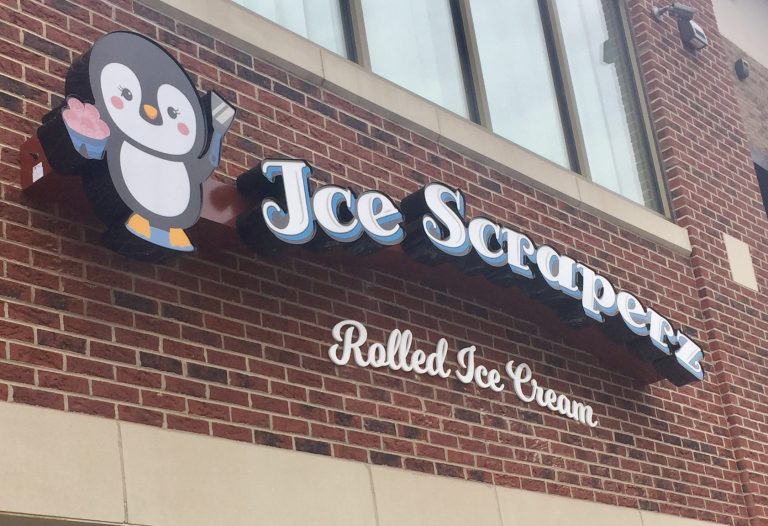 With our Tujunga, CA channel letters, any customization or modification you want can be done to your sign to perfectly carry your brand.
We can create letters of any thickness or install electronic lighting around your signs. Any custom sign you want for your business can be developed at Axe Signs & Wayfinding.
Everything you need from the signage industry can be provided by Axe Signs & Wayfinding. We have the complete products you're looking for handled by top signage experts for the best prices in the market.
Call Axe Signs & Wayfinding today at (213) 652-6214 for your Free Consultation with a Tujunga Channel Letter expert!

Storefront Channel Letters
Channel letter signs are perhaps the most popular product that businesses use as their storefront sign.
They are essentially a set of individual cutouts of letters, numbers, symbols, or any image. They are either flush-mounted directly to the building's surface or aligned across a backing frame. The letters are covered with a durable acrylic top with varying levels of transparency and color for the client to customize.
With Axe Signs & Wayfinding, you can get high-quality Tujunga channel letters that display any text-based content you want, including your logo, slogan, or company name. Don't worry about wanting to create special images. Our experts can hand-form the channel signs to produce virtually any three-dimensional object you want.
Channel Letter Signs can be spotted on almost any business establishment, mostly from retail stores, schools, grocery stores, corporate offices, and malls.
Dimensional Letters
While channel letters are three-dimensional cutouts with hollow insides, dimensional letters are solid units typically made of metal or acrylic.
Axe Signs & Wayfinding has the complete set of equipment to manufacture dimensional letters of any shape or form, representing your brand effectively. You can ask us to fully customize the specifications of your letters, including shape, size, color schemes, and even thickness. You can have them several inches thick or almost flat, depending on your brand.
For high-quality Tujunga channel letters and dimensional letters, Axe Signs & Wayfinding can provide everything you will need.
Dimensional signs are popular in industries like malls, manufacturing, retail, and food. They are also used a lot as indoor signs or lobby signs.
Backlit & Illuminated Channel Signs
If you want your letters to stand out more in your local community, we can add electronic lighting that can make them highly visible even during the night.
Our company can handle every aspect of setting up lights in your signage, including the installation of the circuits and ensuring the safety of the area.
Backlighting for dimensional letters and internal illumination for channel letters are ideal if you run a business that operates till the night. Attract more customers with Axe Signs & Wayfinding's illuminated Tujunga channel letters and dimensional letters.
Signs installed with electronic lighting are a must for establishments like nightclubs, gas stations, convenience stores, restaurants, bars, theatres, and cafes.
Free Channel Letter Sign Consultation
Axe Signs & Wayfinding is a top provider of high-quality Tujunga channel letters and other signage types. We assure you that we only offer the best services and products in the industry. We want to be your long-term partner in all your signage projects.
Call us today so we can begin our work together, we'll show you our top-notch products, and improve your business.
Call Axe Signs & Wayfinding today at (213) 652-6214 for your Free Consultation with a Tujunga Channel Letter expert!